HealthCare Specialist Billing Services
Billing Services currently exist to manage Medical practices. These services relieve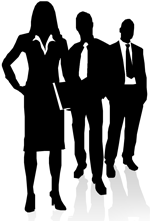 medical professionals of the tedious detail work of doing their business, but rarely do they offer a means to substantially maximize the practice. The bottom line is that Healthcare Specialist will not only offer free office staff for more crucial tasks, but we will also maximize your return from insurance carriers.
Healthcare Specialist medical billing and reimbursement consulting is dedicated to helping your medical practices become more efficient and save money by allowing you to out-source your insurance processing and medical billing to an expert in reimbursement services.
Click

to begin filling your professional medical positions!